Overview
Regular maintenance is vital to make sure your car or van is running as efficiently as possible. If you cover the miles, and are in need of a general check up and vehicle service, contact us today!
Whether you need local car repair or local van repair, Derry Motors can help.
We will conduct maintenance to reduce unexpected issues with your vehicle. For a reputable and reliable car service Reading and Henley motorists can turn to us.
What's more, Derry Motors manufacture the car parts we use to retain any warranty on new vehicles. Josh and his team work with an aim to make fixing your car as simple as possible, so you aren't caught out with a hefty and unnecessary bill.
Derry Motors' dedicated and professional team offer servicing to most major makes and model of car, old and new. Contact us and let us know your vehicle type.
This includes van and car repair Henley and Reading drivers can count on. No matter the age or condition of your vehicle, Josh and his team are on hand to provide professional advice and honest work, to get to the root of any problem.
Before we conduct any service on your car, we will find the root cause of the problem and talk you through the issue. This ensures we are on the same page, and can make the best decision for you based on the costs and urgency of the issue.
We will strive to find the best possible solution that works with you in mind. We will consider your costs and your timeframe, too, working efficiently and quickly so you can drive away happy.
Helping customers across Henley and Reading
We've been doing it since 2009
Upfront and honest vehicle inspection
With Derry Motors, choose a service that suits you. Before we conduct any maintenance on your car, we present you with a report sheet with any faults, so you can make a decision that works for you.
Josh and his team pride themselves on a personal approach, with timely assessments of your vehicle and an honest discussion about the best steps to take. Leave your vehicle in the hands of a team you can trust, as we get to know you before anything else. For a professional approach from a dedicated and friendly team, contact Josh and the team today.
Derry Motors offer transparent service from start to finish, as you can choose the type of service you want. We communicate clearly with you every step of the way, so you're aware and in the know.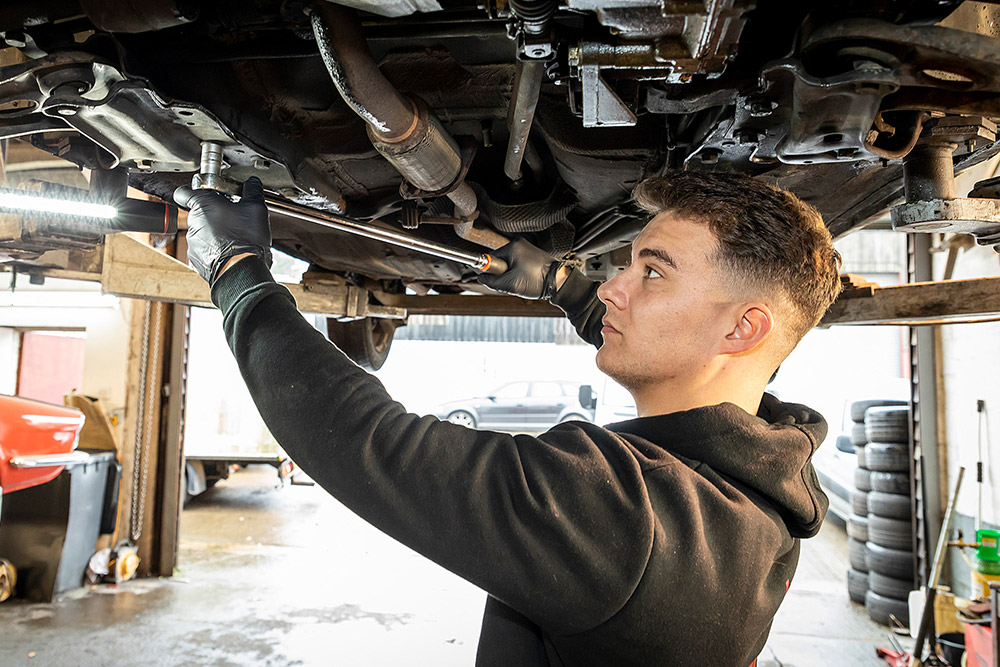 Ready to take on any job, any time.
Call and speak to one of our friendly staff.
Send Us a Quick Message
Need to book in your car for a service or have a question about our services? Contact us today. Fill in this simple form and we'll get back to you as soon as we can.
Or Give Us a Call
Our opening hours are 8:30 am – 5:00pm Monday to Friday, and Saturday by appointment. If you have an urgent query or question about your vehicle, give us a ring and a member of our team will get back to you. For a car service from experts you can trust, call our workshop number.
07740 195206